GOLD GRABBER
FUNNEL FEEDER CONCENTRATOR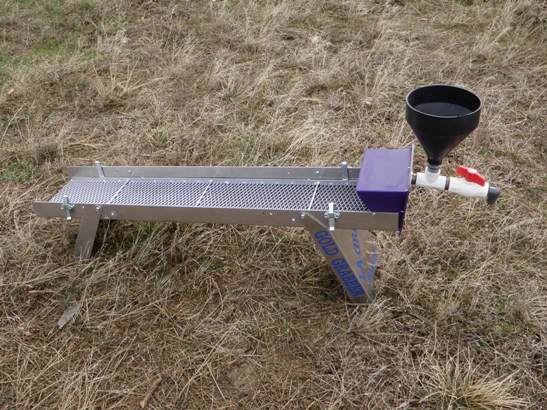 All miners who use gold dredges, high bankers or sluice boxes know at the end of the day
you still have to process your hard earned concentrate.
Panning is slow, wheels and bowls are slow, and require full time hands on participation.
With the Gold Grabber "Funnel Feeder Concentrator" you just fill the funnel and walk away.
The unique feeder design has a built in "percolating action valve" that meters in just the right mixture
of gold bearing concentrate and water to recover even the finest of gold. Will convert
five gallons of screened concentrate to a half pint of super concentrate in 35 minutes.
Price: $299.00
With 12V pump, $389.00
With 110V pump, $389.00