The Gold Grabber II is Back!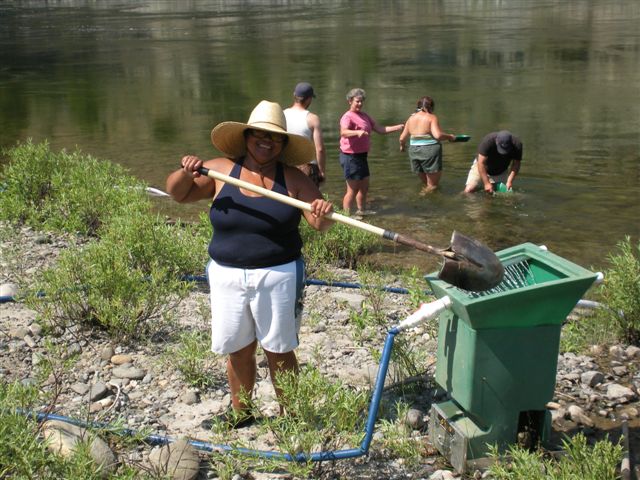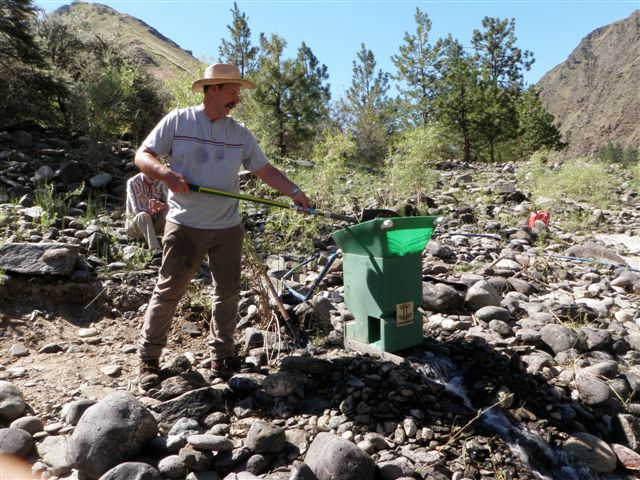 Due to the demand for high quality and fine gold recovery High Bankers,
The Gold Grabber II is now back in production.
The inventor, Alan Trees, has improved the original model to be better than ever!
Gold Grabber II Specifications:

a.. The Gold Grabber II consists of a Hopper With three Spray Bars
b.. 2 Cobble Ports
c.. Recovery Drawer (Primary Recovery)
d.. A Sluice Box or Secondary Recovery
Gold Grabber II Instructions:

a.. You merely shovel gravel into hopper. The gravel is washed and classified. Gold enters the recovery drawer and is trapped. The oversized cobbles exit out the ports on each side of Gold Grabber II.
b.. After attaching water hose, the Gold Grabber II should be operated at a grade of at least 1 1/2" per 3' of sluice.

a.. We recommend a pump capable of at least 40 gallons per minute or more, and for convenience it should be fitted with a ball valve to control water flow.
b.. Water should be adjusted so as to have just enough water flow to wash material. Too much water will impede gold recovery.
c.. When ready for cleanup, rinse out gold into a gold pan.
The Lightweight unit comes apart in 3 pieces ~ Hopper, Body, & Sluice and can fit in the trunk of a car.
Full size Gold Grabber available basic unit $549.00…with pump and engine
$1049.00 includes 25 feet of hose, 2.5 Hp engine, and stand and all hardware to operate.